Post by electricblu on Jun 1, 2007 0:27:59 GMT -5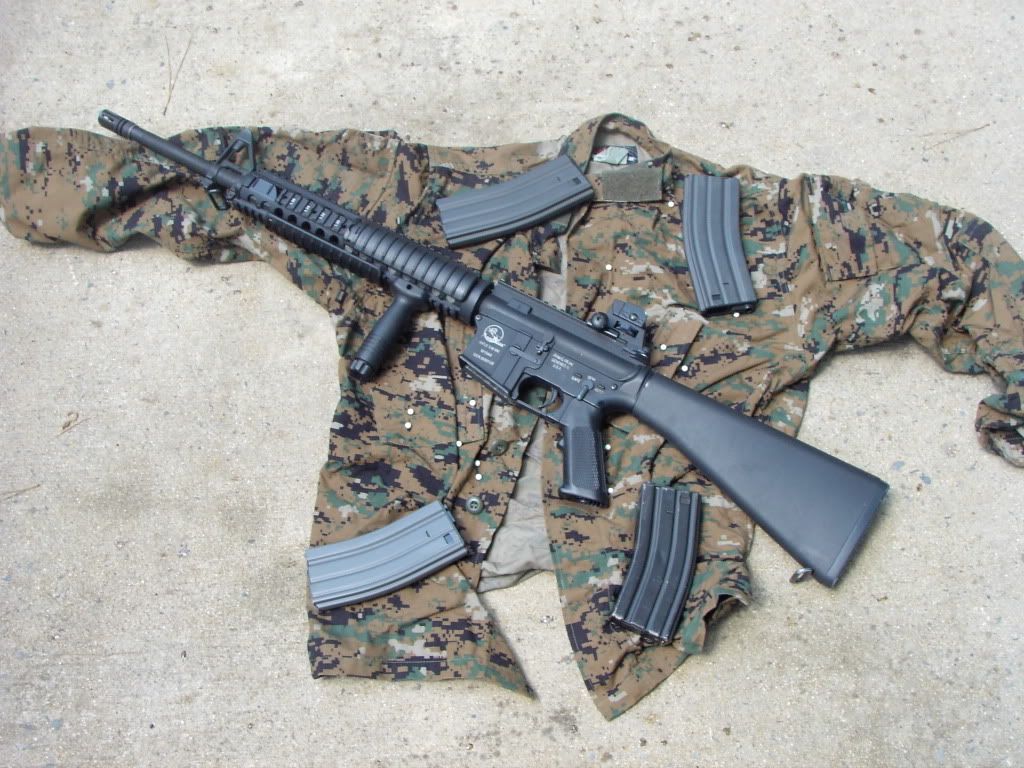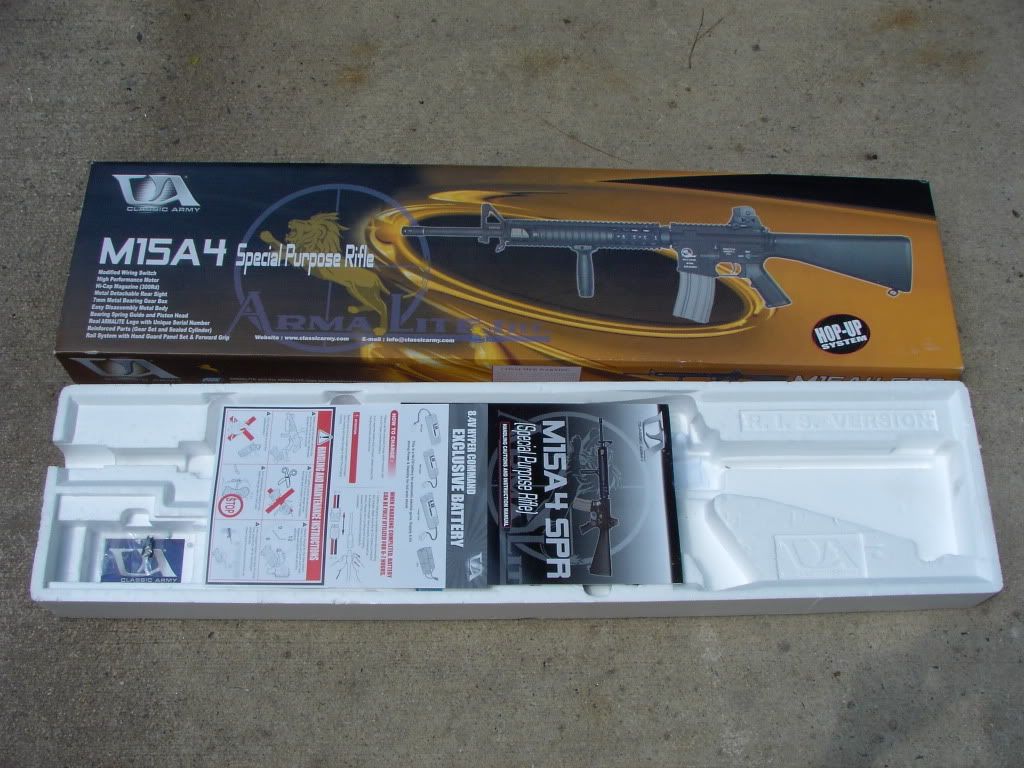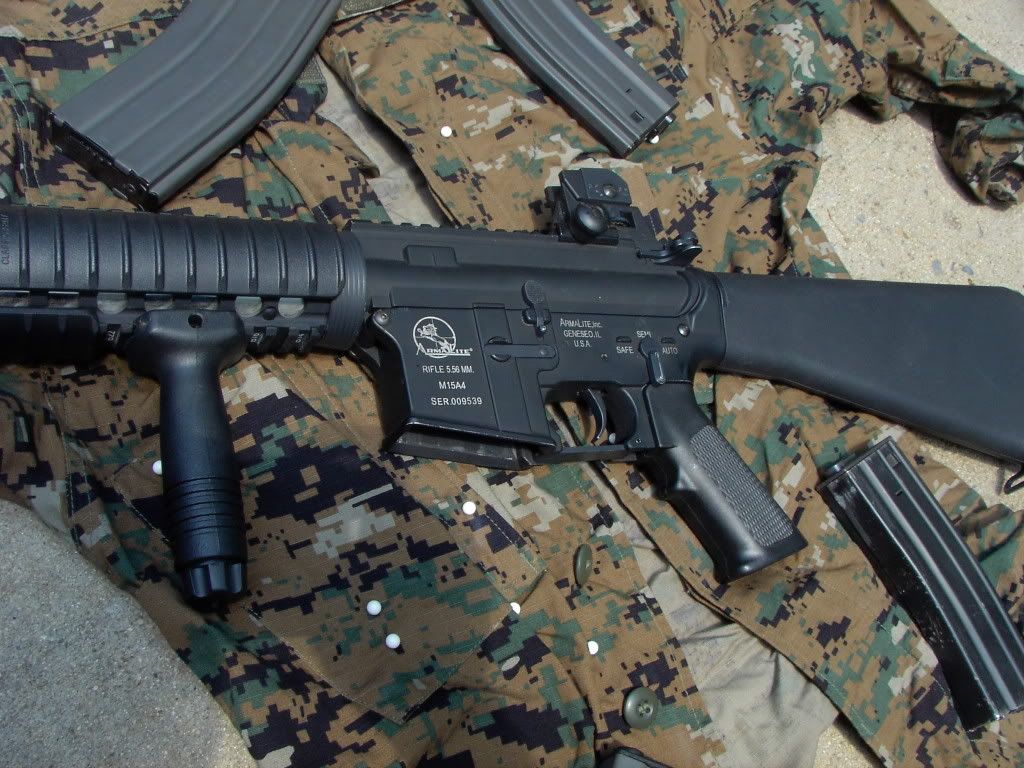 *Update* Gun no longer comes with midcap mags. Upgrades are in the gun and it shoots great! Also the silent piston head should lengthen the life of the mechbox as well.
Ok guys, with the recent additions to the combat ranch and my ultra need for constant change I will be selling my almost new rifle.
Its a Classic Army M15A4 SPR. I have had it for 45 days. It broke a tooth off the spur gear so i have ordered another one and put some upgrades in it as well.
Internals:
Ribbed Cylinder
Reinforced Mechbox
Systema Silent Piston and Cylinder Head
Bearing Spring guide
M120 Spring
New Spur gear
TM Piston
Accessories Include:
1 hicap
forgrip
rail panels
Original Box and Paperwork
I DO NOT WANT TRADES AT ALL. Im going into the cqb scene and trying to keep very little invested in airsoft. The gun has only had at max 7500 round through it. The gun is in excellent condition and i have taken care of it. Once I install the new gear and Upgrades it should be shooting around 350-360 fps once the spring wears in. But it should be deadly quiet at longer distances.
Also if this matters to anyone, the gun is extremely easy to take apart since it is wired to the back, it literally took me twenty minutes to get it apart, its that simple. This is a very good thing when you work on your own guns as a few of us know.
If you have any questions PM me or email me at zacjoiner@bellsouth.net